B.O.S.S. Ministries Incorporated provides tailor made curriculum writing services, music lessons, soft skills training, literacy programs and more.
Try a little R/R...



Reading is a vital part of anyone's life. Unfortunately, all adults are not able to comprehend what they have read or may not have developed the ability to construct grammatically correct sentences. The reading laboratory is geared toward African Americans and other minorities who desire to improve reading comprehension level and spelling skills.


B.O.S.S. Ministries Inc. © 2008. All Rights Reserved.
B.O.S.S. Computer Technology Laboratory:
Philosophie et cetera Instituer
Computer Technology Laboratory
G.E.D. Preparation Course
B.O.S.S. Reading Readiness Course
The computer revolution is a relatively new frontier. Many of its effects are still to be discovered. A computer is a tool that can manipulate data. Being able to press one key which unlocks a world of information is astounding. Although knowing which key to press is important, it is not important enough. Being computer literate means understanding the foundations over which computer systems are set up and how they work. Once patrons become computer literate, they can then share with others the positive and negative impacts of computer technology on their culture. This type of reflection will assist us in finding ways to balance the impacts of technology on our personal, family and communities lives.
B.O.S.S. Ministries Inc. recognizes that computer literacy plays a major factor in schools, homes and in the workplace of the 21st century. Being a proficient end user of computer systems and having experience in using Windows based applications (especially Microsoft Office), is often a pre-requisite for the workforce of today's society. The Corporation desires to increase the computer technology experience with a teaching institute known as Philosophie et cetera Instituer. Educating the residents via

Philosophie et cetera Instituer,

through a proposed computer lab, is a necessary component of mission. B.O.S.S. Ministries Inc.'s primary mission is to serve many low income residents as well as moderate income persons who could not justify paying commercial rates for educational services which are occasionally used, if not at all.
Classes cover five areas of the GED test: social studies, science, math, reading, and writing to help prepare students to take the GED course. The GED Test gives adults who did not graduate from high school the opportunity to earn a high school equivalency certificate.

B.O.S.S. GED Preparation Course
"

Building,

O

rganizing,

S

tabilizing and

S

tructuring program efforts while serving communities with a purpose and divine destiny."

B.O.S.S. Ministries Incorporated operates as a non profit corporation which caters to the disadvantaged population from a faith-based perspective.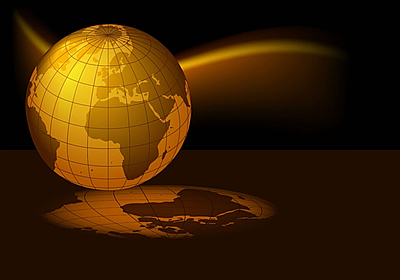 Web site designed & hosted by Minister Sharon Laverne Fuller exclusively for B.O.S.S. Ministries Inc. © 2008 @ WebStartsTM